HEARD IT AND READ IT
Prepared by Bassam Mechammil
May 2010
For comments; please email Mechammil@aol.com
Digitial Dentist
3D Images From Hand-held Scanner Offer Precise Fit In Dental Work
Prosthodontists use a new digital technology that creates a 3D image of patients' teeth, eliminating the need for messy molds. A hand-held scanner takes digital pictures of a patient's damaged and surrounding teeth. The three-dimensional images are then displayed on a screen, and then sent electronically to a lab that creates a final, more precise fitting crown.
---
Patients are all smiles about a new, mess-free way to make teeth impressions. Now, there's new hope for dental patients enduring the unpleasant, messy process of making teeth molds.
Brigitte Akalovsky is one of 50 million patients each year needing a crown placed over a damaged tooth. But before fixing a tooth, patients are traditionally stuck with a mouthful of messy, bad-tasting material to make a tooth mold.
"You don't like it. You have this big, gooey thing in your mouth and it's just bulky," Akalovsky said.
Now, Brigitte's tooth repair is mess-free. Prosthodontists are using a new digital technology that creates a 3D image of patients' teeth, eliminating the need for messy molds. "Because its all three-dimensional digital images, it's a much more accurate product that we get," Juan Loza, a prosthodontist, said.
A hand-held scanner takes digital pictures of a patient's damaged and surrounding teeth. The three-dimensional images are then displayed on a screen, and then sent electronically to a lab that creates a final, more precise fitting crown.
"It brings a whole new level of technology that was not available until now in my practice. Now, I have a digital system that is very accurate," Loza said.
The digital dentistry helps create near perfect impressions that almost eliminate refitting for crowns and bridge implants -- and made a perfect picture fit for Brigitte.
"Very quick, the fitting was perfect," Akalovsky said. The 3D digital technology is available in several states, including New York, New Jersey, Pennsylvania, Illinois, Washington, Idaho, Oregon, Wisconsin, Missouri, Kansas, Maryland, Colorado and Utah.
The Optical Society of America contributed to the information contained in the TV portion of this report.
BACKGROUND: A new product called iTero will render the traditional method of taking dental impressions obsolete. It is fast, painless and free of mess, creating an exact replica of the patient's teeth, resulting in a better fitted crown or bridge in 10 minutes. iTero allows dentists to generate a dental impression by quickly scanning the inside of a person's mouth with a handheld wand. Images of the patient's mouth are captured in real time, then magnified and displayed on a monitor while the patient is still in the chair. This enables dentists to make any necessary adjustments before completing the scanning process.
THE PROBLEM: Some 50 million dental patients require crown and bridge implants each year, and every one of them must have a physical impression created of the area to be restored. The process is unpleasant: the dentist inserts a soft goo into the patient's mouth which hardens over the course of several minutes into a putty that is then forcibly extracted. If the impression is imperfect, the crown or bridge may require excessive adjustment, or may need to be remade entirely. The end result is more time spent in the dentist's chair and even more discomfort for the patient.
ANATOMY OF A TOOTH: We think of teeth as being the part visible above the gum, but this is only the tip, or crown, of a tooth. There is also a neck that lies at the gum line, and a root, located below the gum. The crown of each tooth has an enamel coating to protect the underlying dentine. Enamel is even harder than bone, thanks to rows of tightly packed calcium and phosphorus crystals. The underlying dentine is slightly softer, and contains tiny tubules that connect with the central nerve of the tooth within the pulp. The pulp forms the central chamber of the tooth, and is made of soft tissue containing blood vessels that carry nutrients to the tooth. It also contains nerves so teeth can sense hot and cold, as well as lymph vessels to carry white blood cells to fight bacteria.
CROWNING ACHIEVEMENT: Dental crowns, also referred to as "dental caps" or "tooth caps," are dental restorations that cover over and encase the tooth on which they are cemented. Dentists make use of dental crowns when need to rebuild broken or decayed teeth, strengthen teeth, or improve the cosmetic appearance of a tooth. Crowns can be made out of porcelain, metal, or a combination of both. Other terms that are used to refer to dental crowns are "dental caps" and "tooth caps" A dentist might recommend placing a dental crown to restore a tooth to its original shape; to strengthen a tooth; or to improve the cosmetic appearance of a tooth. The fundamental difference between porcelain veneers and dental crowns is the amount of a tooth's surface each respective type of dental restoration covers over. Dental crowns typically encase an entire tooth whereas porcelain veneers only cover over the front side of a tooth.
Ancient Human Teeth Show That Stress Early in Development Can Shorten Life Span
Ancient human teeth are telling secrets that may relate to modern-day health: Some stressful events that occurred early in development are linked to shorter life spans.
---
Teeth from a site near Cuzco, Peru, show grooves of enamel damage. (Credit: Valerie Andrushko)
"Prehistoric remains are providing strong, physical evidence that people who acquired tooth enamel defects while in the womb or early childhood tended to die earlier, even if they survived to adulthood," says Emory University anthropologist George Armelagos.
Armelagos led a systematic review of defects in teeth enamel and early mortality recently published in Evolutionary Anthropology. The paper is the first summary of prehistoric evidence for the Barker hypothesis -- the idea that many adult diseases originate during fetal development and early childhood.
"Teeth are like a snapshot into the past," Armelagos says. "Since the chronology of enamel development is well known, it's possible to determine the age at which a physiological disruption occurred. The evidence is there, and it's indisputable."
The Barker hypothesis is named after epidemiologist David Barker, who during the 1980s began studying links between early infant health and later adult health. The theory, also known as the Developmental Origins of Health and Disease Hypothesis (DOHaD), has expanded into wide acceptance.
As one of the founders of the field of bioarcheology, Armelagos studies skeletal remains to understand how diet and disease affected populations. Tooth enamel can give a particularly telling portrait of physiological events, since the enamel is secreted in a regular, ring-like fashion, starting from the second trimester of fetal development. Disruptions in the formation of the enamel, which can be caused by disease, poor diet or psychological stress, show up as grooves on the tooth surface.
Armelagos and other bioarcheologists have noted the connection between dental enamel and early mortality for years. For the Evolutionary Biology paper, Armelagos led a review of the evidence from eight published studies, applying the lens of the Barker hypothesis to remains dating back as far as 1 million years.
One study of a group of Australopithecines from the South African Pleistocence showed a nearly 12-year decrease in mean life expectancy associated with early enamel defects. In another striking example, remains from Dickson Mounds, Illinois, showed that individuals with teeth marked by early life stress lived 15.4 years less than those without the defects.
"During prehistory, the stresses of infectious disease, poor nutrition and psychological trauma were likely extreme. The teeth show the impact," Armelagos says.
Until now, teeth have not been analyzed using the Barker hypothesis, which has mainly been supported by a correlation between birth weight in modern-day, high-income populations and ailments like diabetes and heart disease.
"The prehistoric data suggests that this type of dental evidence could be applied in modern populations, to give new insights into the scope of the Barker hypothesis," Armelagos says. "Bioarcheology is yielding lessons that are still relevant today in the many parts of the world in which infectious diseases and under-nutrition are major killers."
Children More Likely to Visit the Dentist If Their Parents Do, Too
Whether or not children receive regular dental care is strongly associated with their parents' history of seeking dental care. A new report to appear in the journal Pediatrics, which has been released online, is the first to analyze the relationship between parents' and childrens' dental visits in a nationally represntative sample.
---
"When parents don't see the dentist, their children are much less likely to see the dentist," says Inyang Isong, MD, MPH, of the MassGeneral Hospital for Children (MGHfC) Center for Child and Adolescent Health Policy, the study's lead author. "We also found that the children of parents who have put off their own dental care for financial reasons are more likely to have their care deferred due to cost as well. It looks like strategies to promote oral health should focus on the whole family."
The study's authors note that dental caries -- tooth decay -- is of one of the most prevalent childhood diseases and is particularly common among minority and low-income children. Previous studies have associated factors including insurance coverage, parents' income and education, and the availability of dental care in the local community with the likelihood that children will have regular dental visits.
Earlier investigations of the impact of parents' accessing dental care focused on particular demographic groups. In order to see whether associations from those studies applied more broadly, the current investigation analyzed data from the 2007 National Health Interview Survey and its Child Health Supplement, which are designed to collect basic health and demographic information, along with answers to questions on health topics of current interest, from a cross section of the U.S. population.
Survey responses including data regarding dental visits for both a child and parent in the same household was available for around 6,100 matched pairs. Among parents who reported seeing a dentist during the preceding year, 86 percent of children had also seen a dentist; but only 64 percent of the children of parents with no recent dental visit had seen a dentist during the previous 12 months. In addition, among parents who put off their own dental care because of financial considerations, 27 percent of their children also had dental care deferred. In contrast, only 3 percent of children whose parents had not put off their own care care had their dental care deferred.
"Even when children are covered by medical insurance, it appears that financial barriers are influencing parents' decisions about accessing dental care for their children," says Isong, a clincal fellow at MGHfC. "We're now in the process of looking at the impact of dental insurance -- something not addressed by the NHIS -- and other enabling resources on the relationship between parents' and children's receipt of dental care."
James Perrin, MD, of the MGHfC Center for Child and Adolescent Health Policy is senior author of the Pediatrics paper. Additional co-authors are Karen Kuhlthau, PhD, and Jonathan Winickoff, MD, MPH, MGHfC; Katharine Zuckerman, MD, MPH, Oregon Health and Science University; and Sowmya Rao, PhD, MGH Biostatistics Center.
New Tool to Help Study Prostate Cancer Developed
Van Andel Research Institute (VARI) researchers have developed a new method to better study the cells that line and protect the prostate in relation to the development of cancer. Using the model, they found that normal cells and cancer cells depend on different factors to survive, which could aid in discovering how to target cancer cells without affecting normal cells when developing treatments.
---
Prostate cancer is the most common form of cancer in men, with more than 192,000 new cases and more than 27,000 deaths reported in the United States in 2009 (Source: National Cancer Institute).
"This new model will serve as a valuable tool for understanding secretory prostate epithelial cells, which until now have not been available for extensive analysis," said VARI Scientific Investigator Cindy Miranti, Ph.D., whose lab published its study in a recent issue of the Journal of Cell Science.
Epithelial cells line and protect the internal and external organs and structures of the body. The prostate contains two types of epithelial cells, basal and secretory, and prostate cancers arise from abnormal cells as they are converted from basal into secretory cells in the body.
Prior to this study, scientists were able to culture basal cells, but not secretory cells. Using the model, researchers found that, unlike cancer cells, normal secretory cells are not dependent on the male sex hormone androgen for survival, but are dependent for survival on binding to each other via the protein E-cadherin.
"Prostate cancers are dependent on androgen for survival, so we were interested in whether normal secretory prostate epithelial cells also depend on androgen," said Dr. Miranti. "However, the cell culture models available didn't allow us to study secretory cells, so we generated them by reconstructing the natural conversion process from basal into secretory cells in a petri dish."
The differences in how cancer cells and normal cells control their survival can be exploited to develop therapies that preferentially target the tumor cells, but not the normal cells.
"This cell model will be extremely useful to investigators who are interested in studying the cell biology of prostate cancer as well as benign prostate hyperplasia," said Donald J. Tindall, Ph.D., Professor, Director & Vice Chair of Urologic Research at the Mayo Clinic College of Medicine. "Such studies should facilitate our understanding of the cellular mechanisms involved in progression of these diseases and may lead to new prognostic capabilities and therapeutic interventions."
This work was supported by a Prostate Cancer Research Program Training Award from the Department of Defense Congressionally Directed Medical Research Programs (CDMRP) of the U.S. Army Medical Research and Materiel Command. Approximately 72% of this project has been funded by federal funds in the amount of $97,801. The remaining 28% has been contributed by Van Andel Research Institute in the approximate amount of $38,367.
Whole Body MRI Is Highly Accurate in the Early Detection of Breast Cancer Metastases
Whole body magnetic resonance imaging (MRI) should be the imaging modality of choice for the detection of breast cancer metastases (when the cancer has spread beyond the breast) as it is highly accurate and can detect bone metastases while a patient is still asymptomatic (shows no symptoms), according to a study to be presented at the American Roentgen Ray Society 2010 Annual Meeting in San Diego, CA.
---
Whole body MRI is a noninvasive medical test that helps physicians diagnose and treat breast cancer. Breast cancer cells commonly spread to the bones, lungs, liver, or brain. Metastatic breast cancer tumors may be found before or at the same time as the primary tumor, or months and even years later.
"It is important that we detect metastases early in order to ensure the patient is getting the appropriate treatment. This study shows that whole body MRI can accomplish this task and is ready to be used for this indication," said Joshita Singh, MD, lead author of the study.
Besides MRI, other imaging modalities commonly used to detect breast cancer metastases include positron emission tomography -- computed tomography (PET/CT), chest X-rays, bone scans, and ultrasound of the abdomen and pelvis.
The study, performed at Deenanath Mangeshkar Hospital and Research Center in Pune, India, included 99 patients with known breast cancer who were evaluated for metastases using whole body MRI. "Of the 99 patients, MRI accurately revealed that 47 patients were positive for metastases while 52 were negative. Of those patients who were positive for metastases, whole body MRI frequently detected bone metastases earlier when the patient was still asymptomatic," said Singh.
"As our study suggests, whole body MRI is an effective tool for the detection of metastases and unlike other procedures commonly used in this role, it emits no radiation. We highly recommend that whole body MRI be the imaging modality of choice for the detection of metastases in patients with breast cancer," she said.
20 Handy Quick Tips For The Kitchen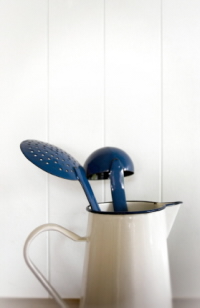 Here's a mix of handy kitchen tips from Tipnut, other bloggers and from Tipnut readers…
Cabbage Rolls Tips: Wash cabbage heads, pat dry then wrap well in plastic and place in freezer a couple days before you plan on making stuffed cabbage rolls. Thaw the cabbage heads in the fridge one full day before preparation. When the cabbage is thawed the next day, you'll find the cabbage leaves will come off the head easily and roll nicely. Another method you could try: Microwave cleaned cabbage head on low heat setting for 10 minutes. Once cool enough to handle, peel leaves off. If you find the cabbage leaves aren't as supple once you're down a few layers, reheat for a few more minutes as needed.
Ripen Peaches: Fill a box with peaches and cover them with newspaper to speed up the ripening process. To store in the freezer, slice the washed peaches into chunks, sprinkle on some lemon juice and pack them in freezer bags. A pound of peaches equals 4 cups sliced peaches (approximately).
Protect Hands When Handling Meat: If you have a cut or wound on your hand, wear rubber gloves when preparing uncooked meat. The meat can transfer bacteria into the wound and that's bad news. It's also a good idea in general to cover hands that have a wound or sore when preparing any kind of food item so you don't inadvertently transfer

ickies

to your family when they eat the food.

Best Kitchen Organization Tip

: Make kits to keep all your kitchen stuff organized. Example: Measuring kit – Why go back to the drawer 80 times to get a teaspoon while you're making cookies? Just pull out the measuring kit, use what you need and put it back when you're done.

How To Chill Drinks In Minutes

: The trick is a steel pot filled with the cans or bottles, enough ice to cover the drinks, fill with water and stir in a bunch of table salt (!). Put the whole shebang in the freezer and voila!

chilled

drinks in 3 minutes.
Southern Plate's Handy Dandy Casserole Chart: It is meant as a handy helper, giving you ideas and a formula to create your own casseroles.
How

To

Make Vinegar From Leftover Wine: Who knew!
Chris's Solar Food Dehydrator: Plenty of details on how to make your own solar dehydrator.
Scrap Yourself A Mini Kitchen Guide: Cool idea for creating little kitchen guides that can be kept at your fingertips.
Kansas A's Egg Tip: How do you easily get out an eggshell that has fallen into your egg? Use an eggshell to grab it quickly!
Prevent Boil

Overs

Tip: Whenever boiling potatoes, it seemed that the pot always boiled over no matter how we tried to prevent it . . . until discovering this simple tip: simply put a little slice of butter into the pot!
How To Braid Garlic: Braiding garlic is easy – plus it's the perfect way to preserve garlic and ensure that it gets proper air circulation.

Speed Technique: Freezing Ginger

: An ingenious way to store grated ginger is to form it into a long, skinny cylinder in plastic wrap, and freeze it. When you're ready to use some, just break or cut off as much as you need and return the rest to the freezer! Convenient for adding quick flavor to a dish that you're cooking for a speedy lunch or dinner.
When you buy a container of cake frosting from the store, whip it with your mixer for a few minutes. You can double it in size. You get to frost more cake/cupcakes with the same amount. (

sent

in by Ann, thanks!)
I just read about the bananas in the cabbage salad…for years I have made mine with raisins, apples and slivers of carrots…mixed with a tad bit of sugar and salt, then mixed with miracle whip…it's always been a big hit at picnics and parties…delicious (sent in by Gloria, thanks!)
When baking chocolate cakes from scratch or using a box mix, substitute a cup of cold coffee or cappuccino (use your favorite flavor) in place of the cup of water. (

sent

in by Starr, thank you!)
I have an excellent recipe for fruit dip: 1 tub of cream cheese (I believe they come in 8 oz) and 1 jar of marshmallow

creme

(I believe it is 10 oz). Mix together. Cut up some apples or other fruit and dip!

Sounds strange…but it's

delicious! Our favorite is granny smith apples, red delicious apples and cantaloupe! (Tip sent in by Jessica, thank you!)
A tip for you: I use glass canning jars for staples like flour, sugar, etc. and because I buy in bulk I usually have several of any one item. One jar lives in the kitchen but the others go downstairs. To remind myself that I DO have more I stuck labels on those thin, cheap magnets (the kind that you get in the mail or as business cards to stick to your fridge). I cut the magnets with the labels so they fit the canning jar lid and then wrote "more downstairs" on them. When I bring up the next jar I simply stick the magnet to its lid unless it is the last one of that item. This saves me and my feeble memory from many trips down those stairs to the reserve storage in the basement. (Tip sent in by Verity, thanks so much!)
Use a steamer basket to cook potatoes for mashing (instead of boiling them). The flavor is MUCH better, and you never have to worry about your potatoes being watery. Once I started steaming potatoes, I never looked back. (Tip sent in by Jennifer, thanks!)
When my daughter was young I would cut up her pancakes for her, but using a knife really didn't work well (thin pancakes would roll up, thicker pancakes would get torn apart). One morning I spied the pizza cutter in the drawer and thought I'd give it a try. Success! Perfectly-cut squares every time, and

it's

super quick. (Tip sent in by Sandi, thank you!)
لاداعي للنوم
--------------------------------------------------------------------------------

                                                                                      هل يمكن الاستغناء عن النوم ؟!!!
تمكن باحثون أمريكيون من تطوير دواء جديد يرش على الأنف يحتوي على مادة طبيعية توجد في مخ الانسان وذلك لمنعه من الاغفاء ولطرد النعاس عنه
وقد اختبرت هذه المادة وهي هرمون ' اوريكسين ايه' على القرود واظهرت النتائج ان القرود أدت مهماتها الادراكية وكأنها كانت قد تمتعت بفترة نوم جيدة وكشفت النتائج أيضا أن هذا الهرمون مرشح لان يصبح عقارا معوضا عن النوم
وفي التجارب الأخيرة على هرمون 'اوريكسين ايه حرمت القرود من النوم لفترة 30 الى 36 ساعة ثم أعطي لبعضها الهرمون الطبيعي والبعض الآخر عقارا وهميا وأظهرت المجموعة الأولى قدرات ذهنية معتادة في حين عانت المجموعة الثانية من اختلال حاد في تلك القدرات
وقال الباحثون ان هرمون اوريكسين ايه لم يقم باعادة قدرات الادراك للقرود فحسب بل أدى الى نشاط امخاخها وكأنها في حالة يقظة كما أظهرت المسوحات على أدمغتها
وعن علاقة العمل بقلة النوم :
أفادت دراسة أمريكية حديثة بأنه كلما زاد الانسان من الساعات التي يقضيها في العمل قلت ساعات نومه
وشملت الدراسة حوالي 50 ألف امريكي تمت ملاحظة كيفية قضائهم لوقتهم من الساعة الرابعة فجرا حتى الساعة الرابعة مساء خلال الفترة من عام 2004 _2007 وتبين أن الأشخاص الذين ينامون لمدة تقل عن أربع ساعات ونصف الساعة ليلا يعملون أوقاتا اضافية تقدر بحوالي 93 دقيقة خلال الأسبوع وما يقارب حوالي 118 دقيقة خلال عطلة نهاية الأسبوع حيث أثرت ساعات العمل على عدد ساعات النوم ....
وأضافت الدراسة أن الأشخاص الذين ينامون لمدة 11 ساعة ونصف الساعة أو أكثر من ذلك يعملون حوالي 143 دقيقة أقل خلال أيام الأسبوع وأ قل بمعدل 71 دقيقة نهاية الأسبوع
وذكرت الدراسة أيضا أن الأشخاص قليلي النوم يقضون وقتا طويلا في الزيارات الاجتماعية والدراسة والقيام بالأعمال المنزلية
تلفاز.أمّا الذين ينامون لساعات طويلة فيقضون ساعات طويلة أمام ال
_______________________________________________________________________
قالوا في المرأة

كنوز العالم لاتساوي المرأة الفاضلة المتعلمة

اذا كان جمال الحياة فنا وشعرا وحبا فان المرأة تبني ما في الحياة من معاني الجمال
قيل في المرأة

أمثال يابانية
الشيطان استاذ الرجل وتلميذ المرأة
ثق بامرأتك مادام أمك تراقبها

مثل هنغاري
أنظر الأم وتزوج الابنة
مثل بولندي
في الربيع عذراء , و في الصيف ام , و في الخريف أرملة
و في الشتاء زوجة !!
أمثال تشيكية
المرأة الجميلة تحتاج الى ثلاتة أزواج واحد ليدفع ديونها
وواحد لتحبه وواحد ليضربها .
مثل شرقي
يختبر الذهب بالنار وتختبر المرأة بالذهب
لم تنهى المرأة عن شئ إلا و فعلته
اثنان في خطر النساء والزجاج
ما أشق على المرأة أن تكتم سرا
المرأة كالحرباء تتلون كيفما شاءت
أمثال مصرية :
اكفي القدرة على فمها تطلع البنت لامها
في الشارع عروسة وفى البيت جاموسة
زي القطط ياكلوا و بينكروا

أمثال إنجليزية
المرأة شعر طويل وعقل قصير
لا سلاح للمرأة إلا لسانها
النساء والجسور دائما تحتاج إلى ترميم
المرأة القبيحة مرض للمعدة والمرأة الجميلة وجع للرأس

آخر ما يموت في الرجل قلبه وفى المرأة لسانها
أمثال رومانية
إنك لن تجد أبا أو أما آخرين ولكنك ستجد زوجات آخرين
كما تشاء
مثل أوكراني :
الزوج قانون زوجته
مثل هندي
لا تكف المرأة عن الكلام إلا لتبكى
أمثال فرنسية
من الصعب أن تجد بطيخة طيبة أو امرأة طيبة
المرأة والمال يضيعان الرجل
الرجل هو النار والمرأة هي الحطب وإبليس هو الهواء
سلاح المرأة لسانها فكيف تدعه يصدأ بعدم الاستعمال
أمثال ايرلندية :
المرأة تغلب الشيطان
ثلاثة أنواع من الرجال لا يفهمون المرأة الشباب والشيوخ
والكهول ( من بقي ؟؟؟؟؟
سل المرأة مرة أو مرتين فإن لم تأخذ بوجهة نظرك فقتنع أنت
بوجهة نظرها
أمثال ألمانية :
عندما يتزوج الشيخ امرأة صغيرة يضحك الشيطان
ما لا يقدر علية الشيطان تقدر علية المرأة
رجل بلا امرأة رأس بلا جسد وامرأة بلا رجل جسد بلا رأس
الشيطان يكفيه عشر ساعات ليخدع رجلا والمرأة يكفيها ساعة
واحدة لتخدع عشرة شياطين
أمثال لاتينية :
من له بيت هادى ليست له زوجة
عندما تفكر المرأة بعقلها فإنها تفكر في الأذى
أمثال أسبانية
النساء كالحكام قلما يجدن أصدقاء مخلصين
يستطيع الزوج أن يحمى امرأته من كل رجل إلا من نفسه ؟؟؟
المرأة كالسجادة كلما ضربتها بالعصا تخلصت من الغبار
العالق بها ونظفت
إذا اخفق الشيطان في الدخول إلى مكان أوفد امرأة
مثل روسي :

للمرأة سبعا وسبعون رأيا في آن واحد
مثل إيطالي :
جمال السماء في نجومها وجمال المرأة في شعرها
مثل فنلندي :
اشتر من بيت الغنى جوادا ومن بيت الفقير زوجة
مثل سويدي :
قلب المرأة يرى أكثر من عيون عشرة رجال
مثل الباني :
لا شجار بلا امرأة
مثل دانمركي :
الزوج الأصم والزوجة العمياء هما اسعد الأزواج
ونحن العقلاء ( العرب ) نقول :
الأم مدرسة إن أعدتها أعددت شعبا طيب الأعراقي

وأيضا قالوا
وراء كل رجل عظيم امرأة
أعط المرأة الخرساء سراً تنطق
الرجل ألعوبة الشيطان و الشيطان ألعوبة المرأة
اغبي إمرأة تستطيع أن تخدع أذكى رجل
المرأة قد تصفح عن الخيانة لكن لا تنساها
لأول مرة في العالم طبيب سوري ينجح بتبديل صمام قلبي لمعمرة فرنسية دون جراحة

باريس-سانا


أجرى الطبيب السوري الدكتور وسيم الخوري بروفسور جراحة القلب رئيس قسم جراحة القلب في مشفى الجامعة الأمريكية في باريس ولأول مرة في العالم عملية تبديل صمام قلبي لسيدة فرنسية معمرة تبلغ من العمر 96 عاماً.


وقال الدكتور الخوري الذي يحمل الجنسية الفرنسية أيضاً إنه أجرى هذه العملية من دون جراحة أو فتح قلب ومن دون تخدير عام وانما طريق القثطرة فقط.


وكان الدكتور الخوري سجل براءة اختراع هذا النوع من الصمام القلبي وكذلك الطريقة الجديدة لاستبداله من دون أي عمل جراحي.


ويعزو خوري في لقاءاته وتصريحاته توجهه إلى جراحة القلب لحزنه الشديد على وفاة والده باحتشاء عضلة قلبية وهو في الأربعينيات من العمر.


يذكر أن الجراح وسيم خوري من مواليد محافظة السويداء وحصل فيها على الشهادة الثانوية ثم توجه إلى دمشق لدراسة الطب في جامعتها قبل أن يسافر إلى باريس فور تخرجه للتخصص حيث أنشأ مركزا لجراحة القلب في جامعة لاينك ميكير, ويشغل حاليا منصب رئيس مركز جراحة القلب والصدر في المستشفى الأميركي الذي بدأ العمل فيه منذ سنوات.

شخصيتك من لون عيونك

لعيون الخضراء
تدلّ على أن أصحابها ذوي شخصية قوية، ويمتازون بقوة الإرادة والعاطفة
وصلابة الرأي، يحبون مساعدة الغير إلى أقصى الدرجات، لكنهم في بعض
الأحيان أنانيون، وهذه الأنانية نابعة من ثقتهم الزائدة بأنفسهم، لكن
أهم ما يميز أصحاب العيون الخضراء أنهم عاطفيون للغاية ويتمتعون
بالكمّ الهائل من الحنان.


العيون الزرقاء:
تعطي صاحبها نظرة عميقة، فيبحر الناظر إليها بشخصية صاحبها، الذي يكون
حساساً جداً فيعامل الغير برقة وشفافية، ويفرض نفسه ورأيه على الآخرين
بخفة شديدة، كما أن أصحاب هذه العيون يمتازون بالجرأة والإقدام لكنهم
نرجسيون بعض الشيء وخصوصاً في الأمور التي تتعلّق بأغراضهم الخاصة.
ومعظم أصحاب العيون الزرقاء عندهم حس فني ملموس.


العيون السود:
أصحاب هذه العيون هم أناس حالمون يعيشون أجواء الشِعِر، كما أنهم أناس
أسخياء وكرماء للغاية، يساندون الغير حتى على حساب أنفسهم، لكنهم
يتمتعون بشخصية قوية. الغيرة ترافقهم باستمرار ومشاعرهم الرقيقة
تجعلهم (أرضاً خصبة) للأصحاب. فهم إجتماعيون للغاية، لكن في حال
انزعاجهم من أمر يفقدون السيطرة على أنفسهم.


العيون البنيه:
هي رمز الحنان والعطف، وكلما مالت العيون إلى اللون البني الغامق دلّت
على أن صاحبها يتمتع بحنية أكبر وبعطف شديد على الغير. أصحاب العيون
البنية بالإجمال لا يكترثون للمظاهر الخارجية، يحصلون على ما يريدون
بهدوء لأنهم لبقون للغاية ولا يعرفون معنى العصبية. ومن جهة أخرى هم
أناس حالمون يعيشون في عالم من التأمّل ويسعون إلى الهدوء النفسي
والإستقرار.


العيون الرماديه:
أصحاب هذه العيون هم على نوعين، إمّا يتمتعون بشخصية هادئة ونفس
مطمئنة وسخية، وإما يتمتعون بشخصية عصبية وثائرة. وهم يبحثون بشكل
دائم عن الهدوء لكن نادراً ما يجدونه. كما أن طابعهم عنيف وميّالون
إلى القسوة.

العيون العسليه:
رغم القلب الطيب الذي يتمتعون به، فهم أناس غير صريحين مع أنفسهم كما
مع غيرهم، يبحثون بشكل دائم عن الصحبة لكنهم يلفّون ويدورون كما لو
أنهم في دوّامة. ويعتمد أصحاب هذه العيون على أنفسهم منذ الصغر فلا
يحبّون الإتكال على الغير أبداً.
<![if !supportLineBreakNewLine]>
<![endif]>
---
<![if !vml]>

<![endif]>ميكانيكي نيوزلندي اختراع حوامة يمكن أن تستخدم في البر والبحر والجو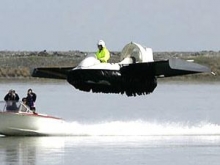 ولينجتون : تمكن ميكانيكي نيوزلندي يدعى رودي هيمان من اختراع حوامة يمكن أن تستخدم في البر والبحر والجو .

وتستطيع الطائرة البرمائية، والتي رأت النور بعد فترة طويلة من التجارب امتدت لأحد عشر عاما، أن تحلق في الجو بمجرد وصول سرعتها لـ 70 كيلو متر بمستوى قريب من سطح البحر.

وجاءت الفكرة الخيالية لرودي هيمان عندما بدأ عمله بمركبة عادية زودها بمحركات تمكنها من أن تصبح قاربا، إذا وضعت في الماء ثم طورها بعد ذلك بما يشبه الأجنحة التي تمكنها من الطيران .

ويحاول هيمان تسويق اختراعه عبر مواقع الإنترنت، وذلك بعدما وافقت السلطات الجوية والبحرية في بلاده على إعطائه براءة اختراع كقارب بحري ورفضت إعطاءه رخصة للطيران .

وقد عرضت قناة سكاي نيوز نموذج للحوامة الطائرة، وذكرت أن المخترع استطاع الحصول من الحكومة النيوزلندية على رخصه تمكنه من استخدامها وبيعها بمبلغ 9500 جنية إسترليني .